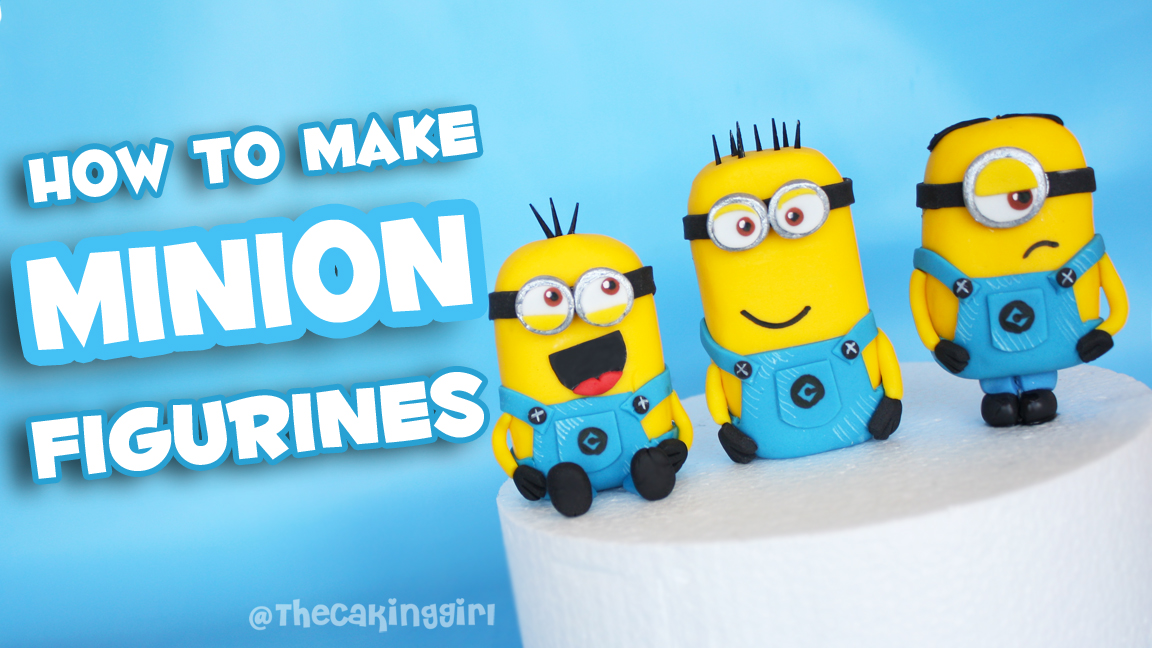 MINIONS! I love them! They were the best part of the Despicable Me movies, so glad they finally have their own movie! I've always loved receiving Minion cake orders, hope I get to make some more this year now that their movie is coming out.
This is one of my most popular Despicable Me Minion cake.
This pink design with the middle minion picking off the daisy petals.
"She loves me, she loves me now".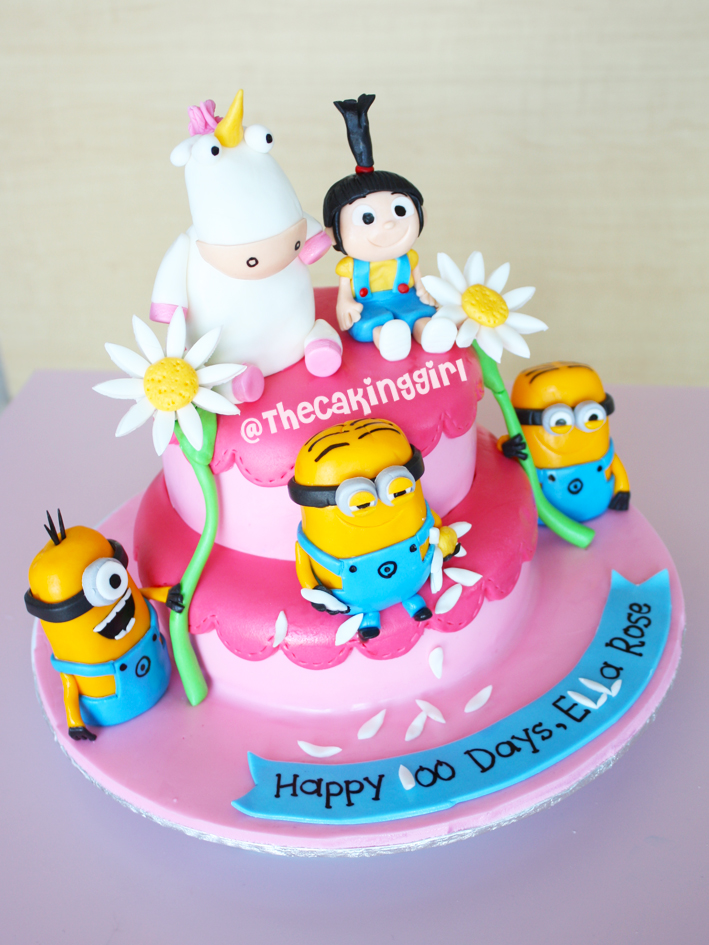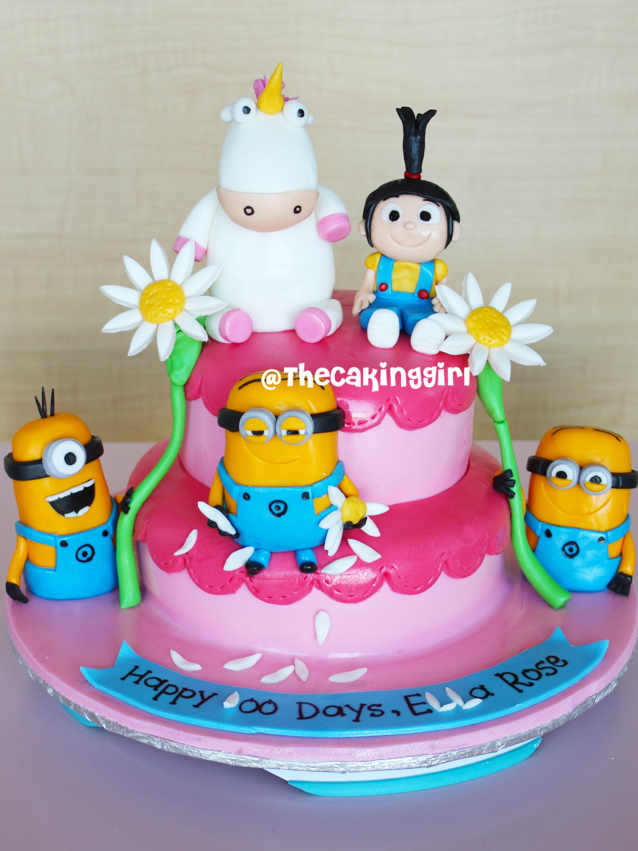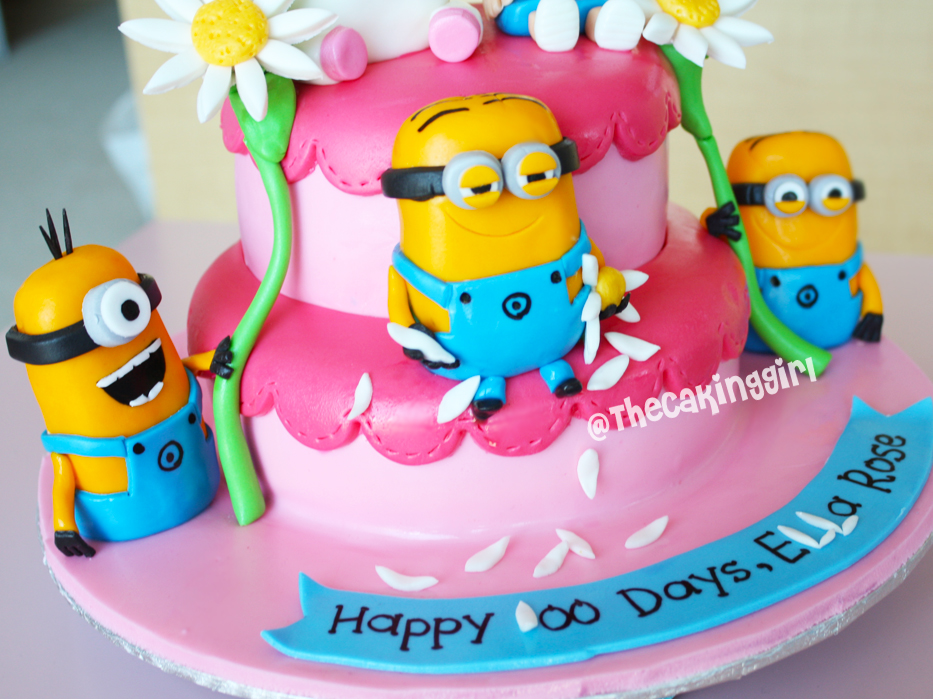 In this tutorial, I'll show you how I make my minion figurines for cake toppers.  If you scale the minion figurines a bit smaller, you can also use this tutorial for cupcake toppers as well.
I made 3 different minions to show you different styles… short, tall, with standing and sitting legs, and no legs, different eye expressions and hairstyles too.  
Leave a comment, and leave a photo in the Pinterest pin so I can see how yours turned out!
HOW TO MAKE A
MINION FIGURINE CAKE TOPPER
Thanks for watching my minion tutorial video, 
if you'd like to see my other tutorials,
If you like this tutorial,