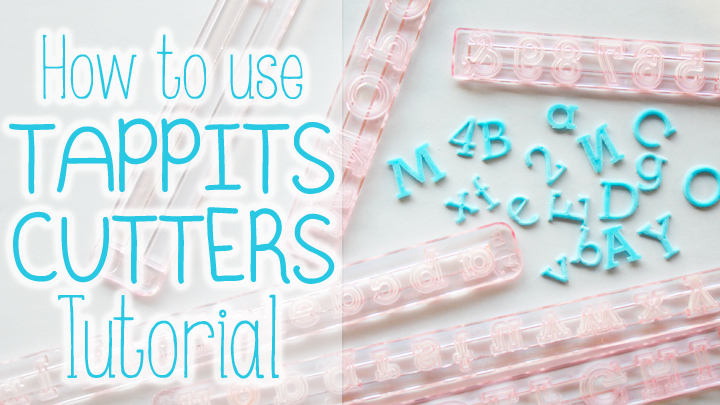 Tappit cutters! Pros… I love the font, some cake designs look better overall with the lowercase or uppercase Tappit cutters.  Cons… they can be intimidating to use.  Many times I hear from bakers, both beginners and advance, they have trouble using them. I remember wanting to pull my hair out the first time I used them. It happens to all of us!

What makes Tappit cutters challenging to use, is how narrow the fondant letters and numbers are.  They can be easily twisted and deformed by the slightest touch while getting them out.  With the help of tweezers, exacto knives and toothpicks, it can still be challenging.

I've tried many different methods to get the fondant letters out.  In this tutorial, I will show you the fastest and easiest way to get the letters and numbers out of the Tappits.

The trick is to have your fondant rolled very thin and let it air dry it a bit.  Roll it as thin as you can, and then let it sit for a few minutes.  It won't work if your fondant is too soft or sticky.  If you added colouring to your fondant recently, it will take some time for it to air dry.  Do not attempt to use it without letting it air dry.

The more stiff and dry the fondant is, the easier it is to remove the fondant letters and numbers from the cutter.
Here is the tutorial video,
If you like this tutorial, share it on Pinterest!