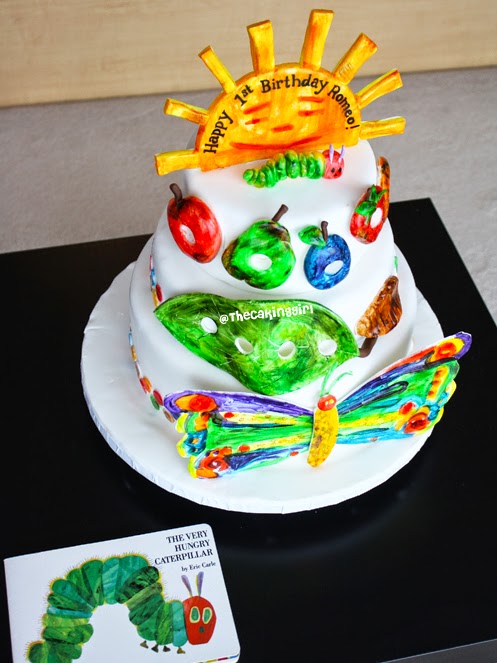 Hey everyone! I made this The Very Hungry Caterpillar Cake a long time ago, but didn't upload it onto my blog but would like to share it with all of you. Just found it in an old file on my computer. It's one of my favorite book as a kid, The Very Hungry Caterpillar by Eric Carle. I've had this cake request several times, and each time I like to replicate the book illustrator's painting style.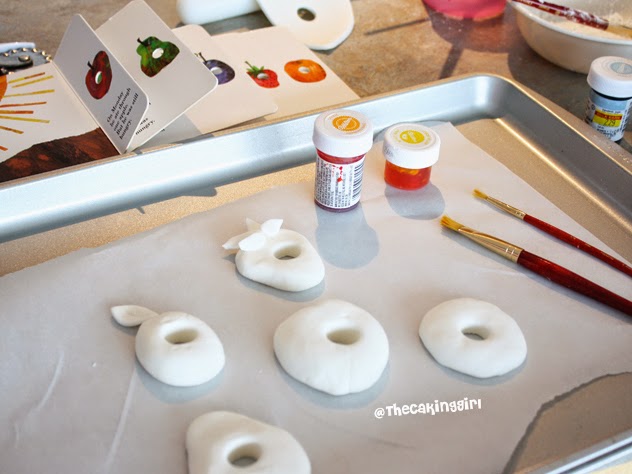 I started off making fruits with white gumpaste. I let them dry for an hour and painting onto them with Wilton food color gels diluted with lemon extract.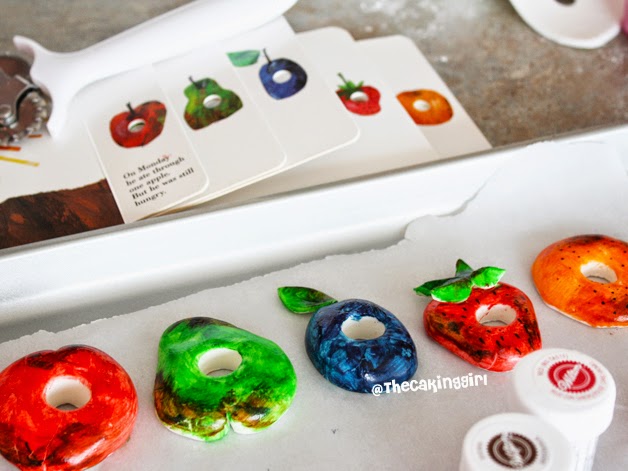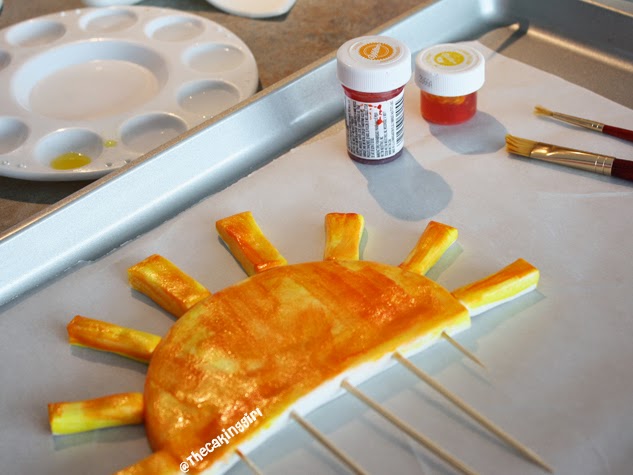 The sun is supported with several bbq skewers.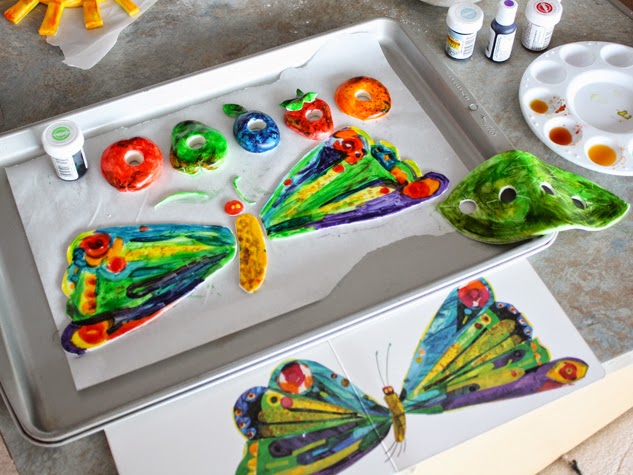 I also included the butterfly, ending of the story, onto the cake.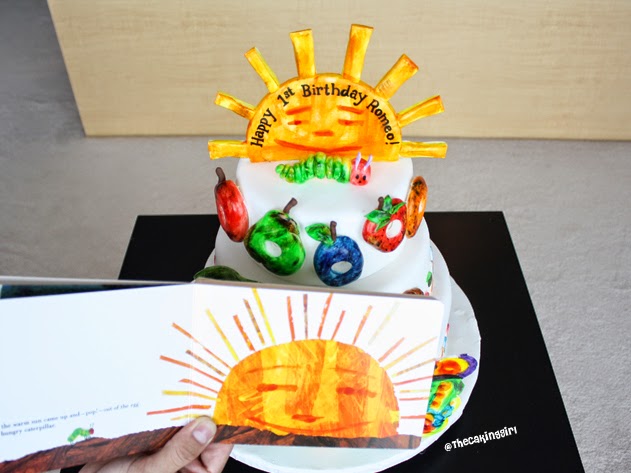 Each tier of the cake is a significant part of the story.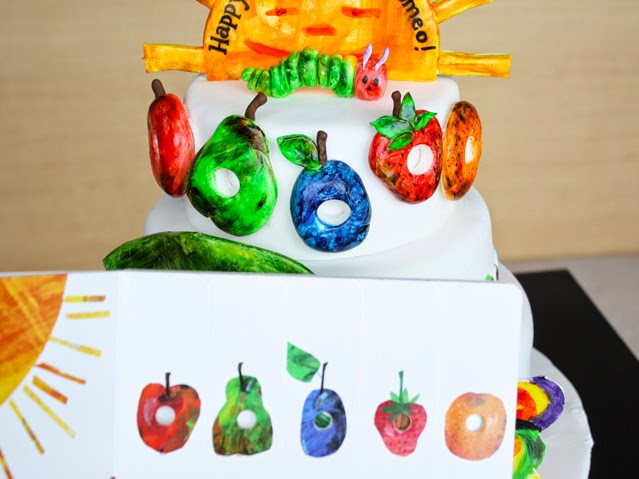 The fruits are on the second tier.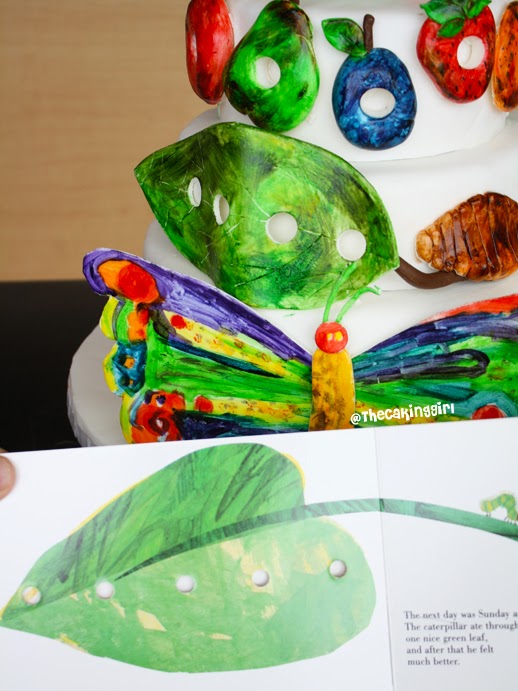 Here is the leaf the caterpillar ate through.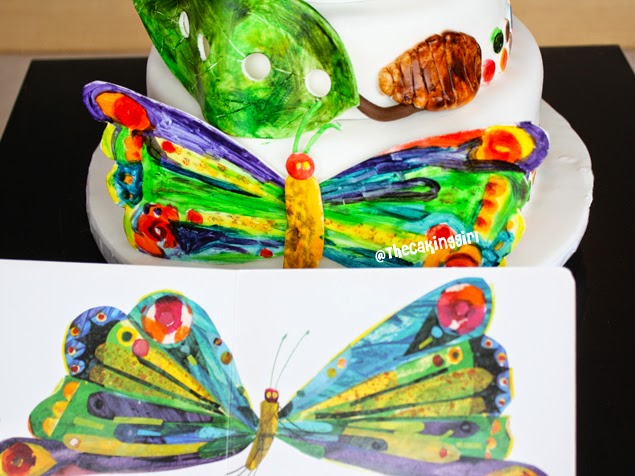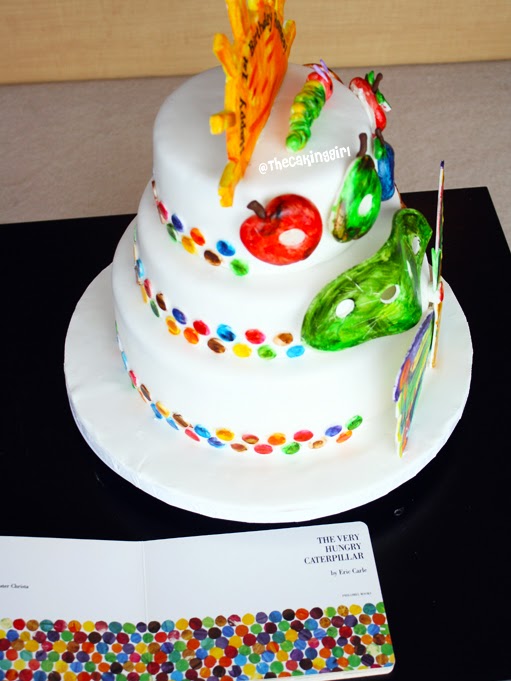 The cake tiers is bordered with the cute dots from the book as well.
Thanks for visitng my blog!